Swarm Hotline
Bees swarm in the spring. In Colorado, bees swarm from approximately April 1st until the end of the summer with May and June being the busiest months. A swarm occurs when a hive, wild or managed, becomes overcrowded and the old queen and approximately half of the original hive leaves to find a new home. Swarms are generally quite docile but they can be disconcerting due to the sheer numbers of bees within the swarm. It is still a good idea to keep your distance so as to not make the bees feel threatened.
Swarms will eventually leave on their own, once the scout bees have returned to inform the group that they have found a suitable new home. Where it may have taken an hour or more for the swarm to collect, they can be gone in less than a minute once they get word it is time to go. However, beekeepers prefer to catch the bees as a swarm in case their new home–is yours!
If you are lucky enough to witness one of nature's most fascinating migrations, a swarm, DO NOT ATTEMPT TO KILL THEM! Do not spray them with insecticide or water! These bees are "survivor bees" and are crucial to our environmental health. Call the NEW toll-free bee swarm hotline. We have volunteer beekeepers throughout the state ready to be dispatched to collect the bees and transfer them to a new home. For FREE! And, generally, within an hour or two. Please be patient and Do NOT continue to call more beekeepers.
Swarm & Structural Removal Hotline
Here's the message you will hear and the instructions!
"You have reached Colorado's statewide swarm hotline. Please select the ONE area that is closest to where your swarm is located WHILE the greeting is playing. Leave your name and phone number, including area code, AFTER the beep. Music will play for up to 30 seconds while your call is being forwarded to an area dispatcher. WAIT for the beep. A pencil and paper may be helpful for some phone numbers."
For WITHIN Denver's city limits – Press 1
For Denver Metro SOUTH of I-70 – Press 2
For Denver Metro NORTHWEST; Golden to Northglenn and Boulder County SOUTH of Hwy 52 – Press 3
For Northern Colorado; Larimer, Weld, Boulder Counties NORTH of Hwy 52 – CALL 970-658-4949
For Denver Metro EAST of I-25 & NORTH of I-70, Brighton / Commerce City – Press 4
For the Upper Arkansas Valley / Central Colorado – Press 5
For Four Corners / Durango – Press 6
For Steamboat / Routt County – Press 700
For ALL OTHER AREAS – Press 0
A dispatcher will call you back ASAP
If you do not make a selection, this message WILL REPLAY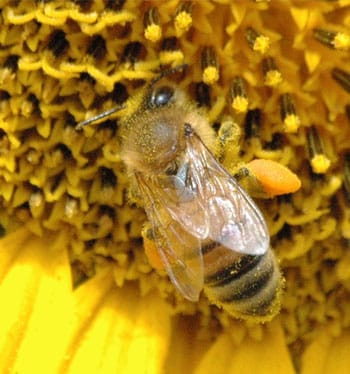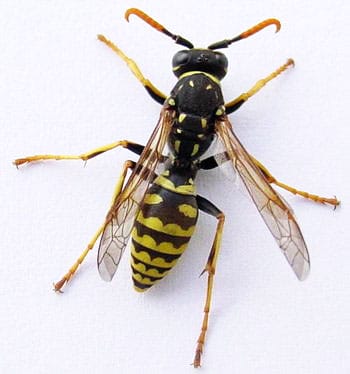 "European Paper Wasp" = SHINY, skinny, bold black and yellow, not always striped.